Emotional and Physical Challenges
In this section, you will learn how to deal with emotional and physical challenges at home.
The learning objectives for this section are:
Identify more effective ways to parent with mental and/or physical challenges.
Identify at least five self-care activities you could put into practice in your life.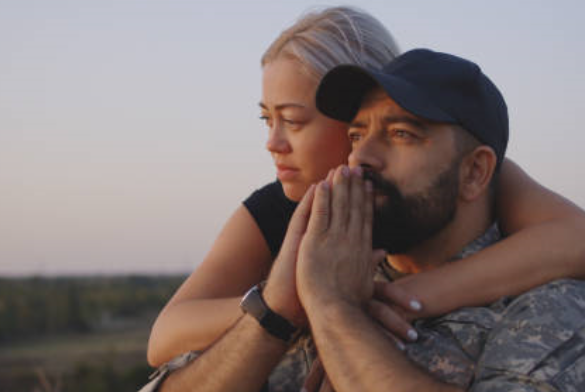 Introduction
Mental health disorders, as well as physical injuries, may affect the level of stress in the home. Using the tips and strategies in this section, and some focused time and effort, you can successfully adjust to a new pattern of parenting to reduce stress in both of these areas.
Select the Play Button to watch how Edwin's family managed stressful times.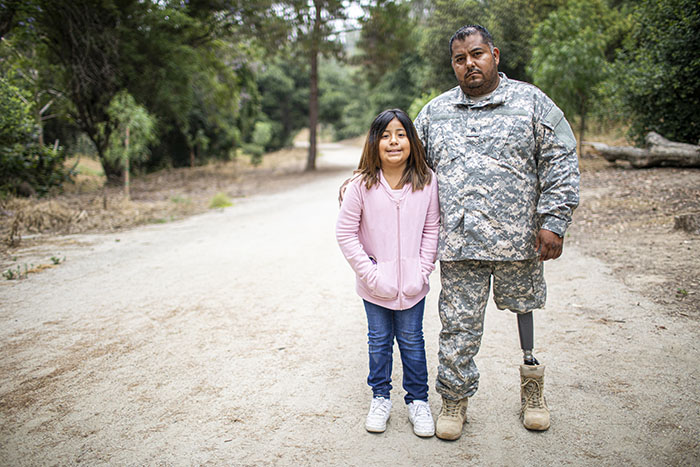 Parenting with Emotional and Physical Challenges
Physical and mental health issues stemming from injuries may impact your parenting. Whether you are struggling with PTSD, depression or another mental health issue, they all can impact the way you parent.
Empowering yourself as a parent while facing these challenges is not easy. In this section, we will hear from two parents facing issues such as:
Post-Traumatic Stress Disorder (PTSD)
Chronic Back Pain
Mild TBI
Select the Learn More Button to hear their stories.
Summary and Conclusion
Living with mental health challenges and physical injuries will bring many highs and lows to your family. As you face these challenges, remember that your family is there for you; and, with time and hard work, you and your family will adjust to the new normal of your lives as you stay strong together.
Feel free to download and use these Tip Sheets.